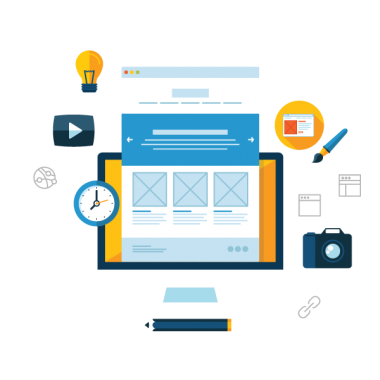 Responsive Web Design Services
A website should not just draw attention. The role of a website is to attract and engage the user, as well as communicate your brand and raise awareness about a product or service.
Your customers will not give you a second chance to make a first impression
In a digital world, first impressions are vital and an outstanding web design is the key to success. Users enjoy visiting sites that are aesthetically appealing and easy to navigate. Let our team help your site make an outstanding first impression with speed and accessibility.
Mobile applications design
Our agency will get your business noticed in the digital world by using design ingenuity for creating brand personality with a long-lasting impact. We provide various customizable design sets and focus on creating a website to fit your brand while engaging your visitors. Our team presents, revises and collaborates with you until we finalize the perfect design for your needs.
We believe that a close collaboration is the foundation for an outstanding result. Starting with content audits when we assess your needs and requirements to competitive analysis outlining opportunities, we collaborate at each step of the process.
Every project presents its own goals, audience, and opportunities. Our approach to great projects begins with a time-tested process that discovers and addresses the unexpected.
Tell us about your project
Let us help you get your business online and grow it with passion
Thrive online — get an unbeatable interactive experience based on smart design and innovative technology. Ready to get started?
"Digital Fire

 did a great job taking what I wanted to do and running with it!  They allowed me to focus on my business while building me an online presence that I can use to grow my business.

"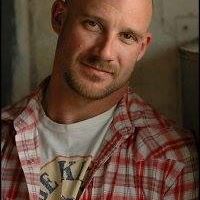 Matt Heckemeyer
Owner of sweetsorghumsyrup.com
"When it comes to online marketing, Brian and Caitlin are absolute experts at what they do. They take what could be a daunting task for a business and make it simple and effective for their clients. Their professionalism is outstanding, and their willingness to go beyond what most companies would do to help their clients is exceptional. They truly want to see every business grow and reach their goals, and they work tirelessly to help make that happen.  Great people, great company."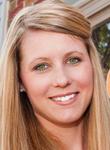 Courtney Bohnert
Marketing Consultant
"I'm a self-described control freak.  So even when these guys came highly recommended to me, I was still reluctant to just hand over the keys to my online marketing to them.  But once I started working with them, I realized their level of expertise in this area.  It's a relief for me to know that they will take care of my online marketing so I can focus on continuing to service my clients. I am confident enough in their abilities that I currently recommend them to all my clients."
Andrew Bard
Owner of Computer 21