FREE Website Mockup
Need a new website that looks better AND drives more results for your business?
Our team of expert website designers can create a custom visual mockup for your new website at no cost to give you a taste of what we can do. If you love the mockup, we can work with you to build it. If you hate it, then you risked nothing. And as an added bonus, we can also provide some tips on how you can increase traffic, drive leads and maximize revenue with your new website. Just send us your information below to request yours now.
"Digital Fire

 did a great job taking what I wanted to do and running with it!  They allowed me to focus on my business while building me an online presence that I can use to grow my business.

"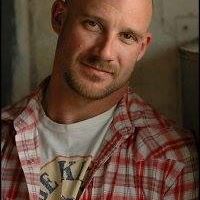 Matt Heckemeyer
Owner of sweetsorghumsyrup.com
"When it comes to online marketing, Brian and Caitlin are absolute experts at what they do. They take what could be a daunting task for a business and make it simple and effective for their clients. Their professionalism is outstanding, and their willingness to go beyond what most companies would do to help their clients is exceptional. They truly want to see every business grow and reach their goals, and they work tirelessly to help make that happen.  Great people, great company."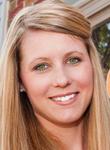 Courtney Bohnert
Marketing Consultant
"I'm a self-described control freak.  So even when these guys came highly recommended to me, I was still reluctant to just hand over the keys to my online marketing to them.  But once I started working with them, I realized their level of expertise in this area.  It's a relief for me to know that they will take care of my online marketing so I can focus on continuing to service my clients. I am confident enough in their abilities that I currently recommend them to all my clients."
Andrew Bard
Owner of Computer 21